Page 2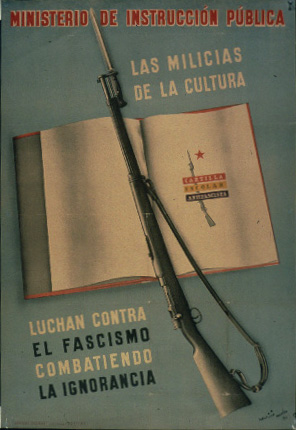 Q: Although supply cannot be traced through a friendly owned not yet pacified city that doesn't have its required pacification garrison, may units still rail through the city?
AEG: AS THE RULES ARE WRITTEN YES YOU CAN RAIL THROUGH AN UNPACIFIED CITY WITHOUT THE REQUISITE GARRISON (SO LONG AS THE CITY IS FRIENDLY-OWNED). THE ONLY RESTRICTION IN RULE 39.A IS THAT YOU CANNOT TRACE SUPPLY THROUGH A NON-PACIFIED CITY WITHOUT THE REQUIRED GARRISON. I RECHECKED EARLIER VERSIONS OF THE RULES TO MAKE SURE I HADN'T CHANGED SOMETHING HERE INADVERTENTLY, BUT AS FAR AS I CAN TELL THERE HAS NEVER BEEN A RESTCTION ON RAILING THROUGH THESE (THE LAST PARAGRAPH OF THIS RULE IS IDENTICAL (SAVE TWO WORDS THAT HAVE NO BEARING ON THIS ISSUE) TO THE VERSION SENT ME BY JEFF).
What are the RE equivalents of supply/resource items for purposes of naval and air transport (1 SMP load 1 RE, or 1 point
1 RE)?
AEG: RULE 3.A.3 (REGIMENTAL EQUIVALENTS) LISTS THE RE SIZES OF ALL THE THINGS THAT SMPS CAN CARRY (1/4 RE PER POINT OF GENERAL SUPPLY, 1 RE PER RESOURCE POINT, AND 3 RES PER STEP OF ATTACK SUPPLY), WHILE RULE 12.H.a. (SUPPLY MOVEMENT POINTS) STATES THAT A SMP LOAD CAN CONSIST F P TO 3 RES OF SUPPLY/RESOURCE ITEMS. THUS A SMP LOAD COULD CONSIST OF A SINGLE STEP OF ATTACK SUPPLY (3 RES) OR ANY COMBINATION OF RESOURCE POINTS (1 RE EACH) AND POINTS OF GENERAL SUPPLY (1/4 RE EACH) SO LONG AS THE TOTAL NUMBER OF RES CARRIED DOES NOT EXCEED 3.
(Rule 7A) Just to make sure: Is RR movement allowed only through friendly hexes, not through *neutral* ones? And is RR movement allowed through captured and garrisoned but not yet pacified cities?
(This is very important in the early-war and campaign scenarios, in which many RR hexes at start are owned by neither side. It makes for a very interesting challenge having to acquire ownership of the net. Optional Rule 44B1 helps and I think should be used if ownership is required.)
AEG: RR MOVEMET IS ALLOWED ONLY THROUGH FRIENDLY-OWNED HEXES, BUT NOT THROUGH NEUTRAL HEXES. RR MOVEMENT IS ALLOWED THROUGH CAPTURED, BUT NON-PACIFIED CITIES (EVEN IF NOT GARRISONED).
(Rule 12A) This rule forbids tracing of a supply line *into* all sorts of hexes. Do the same restrictions apply for tracing *through* such hexes? Does this also apply to naval supply lines?
AEG: TO GO THROUGH THE HEX YOU MUST FIRST GO INTO THE HEX, THUS YOU CANNOT TRACE A SUPPLY LINE THROUGH A HEX WHICH YOU CANNOT TRACE A SUPPLY LINE INTO. NOT WITHSTANDING THIS, I THINK WHAT IS REALLY BEING ASKED IS IF YOU CAN TRACE A SUPPLY LINE "OUT OF" A HEX SUCH AS IS LISTED IN RULE 12A.
AND IF THAT IS THE QUESTION, THE ANSWER IS YES. THE RULE ONLY PROHIBITS TRACING "INTO" SUCH HEXES, IT DOES NOT PROHIBIT TRACING THEM "OUT OF" SUCH HEXES. NOTE THAT THE ONLY TIME THIS CAUSES ANY CONCERN AT ALL IS WHEN YOU ARE TRACING A NAVAL ELEMENT OF A SUPPLY LINE FROM A FRIENDLY-OWNED HEX WITH A MAJOR OR GREAT PORT AND THE HEX IS IN AN ENEMY ZOC (BUT ALSO IN A FRIENDLY ZOC) AND NO FRIENDLY UNITS ARE IN THE HEX. ASSUMING THE NAVAL ELEMENT OF THE SUPPLY LINE IS VALID, THE HEX REMAINS IN GENERAL SUPPLY AND CAN CONCEIVABLY BE USED TO PLACE REINFORCEMENTS (ASSUMING IT IS A REPLACEMENT CITY) OR BASE AIR UNITS (ASSUMING IT HAS AN AIRBASE). I KNOW THIS BUGS SOME PEOPLE, AS TWO INDIVIDUALS (AT DIFFERENT TIMES) BROUGHT THIS UP DURING PLAYTEST AS A THEORETICAL CONSIDERATION, BUT I JUDGED (AND STILL JUDGE) THIS SITUATION WILL OCCUR SO RARELY THAT IT IS NOT WORTH ADDING AN EXCEPTION TO THE STANDARD RULE TO COVER IT.
To be in attack supply, units must trace an overland supply line, but its length is not specified. Is it the same as the overland portion of the general supply line, or unlimited as for isolation purposes?
AEG: IT IS LIMITED TO THE LENGTH LISTED IN THE SUPPLY LINE SUMMARY.
(Rule 12C1) To act as general supply source, three friendly-owned cities must "connected." Does that mean connected by friendly-owned *rail lines* (as in the WWII scenarios) or just by traceable supply lines?
AEG: CONNECTED BY FRIENDLY-OWNED RAIL LINES. SEE LAST PARAGRAPH OF THE INTRODUCTION TO RULE 7.A. (RAILROADS): "SOME RULES REQUIRE TWO RAIL MARSHALLING YARDS OR CITIES TO BE CONNECTED TO ONE ANOTHER. THEY ARE CONNECTED IF A RAIL LINE OF ANY LENGTH CAN BE TRACED BETWEEN THEM; THIS LINE IS TRACED IN THE SAME MANNER AS THE RAIL ELEMENT OF A SUPPLY LINE (PER RULE 12)
(Rule 12H) May a supply/resource item move by rail and off-rail by SMP, both in the *same* phase?
AEG: YES. (THIS FALLS IN THE CATEGORY OF ANYTHING NOT PROHIBITED BY THE RULES IS ALLOWED). FURTHER, YOU THEORETICALLY COULD RAIL SOMETHING IN THIS CATEGORY SOMEWHERE, MOVE IT OFF-RAIL BY SMP TO ANOTHER RAIL LINE, RAIL IT FURTHER, AND THEN CONTINUE MOVING IT OFF-RAIL BY SMPS AGAIN (AND REPEAT THIS PROCESS FOR AS LONG AS YOU HAVE RAIL CAPACITY AND SMPS AVAILABLE).
(ALSO NOTE THAT THE WAR IN THE DESERT RULES SPECIFICALLY ALLOW THIS.)
Is Barcelona a supply city if still unpurifed after Barcelona revolt?
AEG: YES IF THE CITY HAS ITS REQUIRED GARRISON PRESENT, NO IF IT DOES NOT. PER RULE 38.B.5 (THE BARCELONA REVOLT) THE LOYALIST PLAYER MUST IDEOLOGICALLY REPURIFY ALL LOYALIST-WNED REPLACEMENT CITIES IN CATALUNA (THIS INCLUDES BARCELONA) A SECOND TIME AS LISTED IN RULE 39.B (IDEOLOGICAL PURIFICATION) AND RULE 39B SPECIFICALLY STATES THAT THE LOYALIST PLAYER MAY NOT TRACE A SUPPLY LINE INTO OR THROUGH ANY HEX IN CATALUNA CONTAINING A CITY WHICH HAS NOT BEEN IDEOLOGICALLY PURIFIED, UNLESS THE CITY HAS ITS REQUIRED GARRISON.
(Rule 14A1) When does a damaged port, airfield, or rail line repaired by engineers become operable: immediately or in the next turn?
AEG: IMMEDIATELY.
What is the combat effect of improved forts (built by engineers)? Same as printed improved fortresses?
AEG: -2; NO AEC; ENG MODIFIER, AS SPECIFIED IN RULE 37.A.2 (IMPROVEDFORTS).
(Rule 28) Is off-map naval movement restricted to the routes listed in the "off-map port summary"? (i.e., must a TF intending to move off-map from 23A:3033 to 23A:0933 go all the way via the Azores?)
AEG: YES & YES. THERE WAS ONLY SO MUCH SPACE AVAILABLE FOR THE OFF-MAP PORT SUMMARY AND THE ROUTES LISTED WERE THE ONES ABSOLUTELY REQUIRED. ATTACH A BLANK MAP SHEET TO THE WEST EDGE OF MAP 23A IF THIS BOTHERS YOU AND COUNT HEXES DIRECTLY AS YOU ROUND PORTUGAL TRYING TO AVOID ENEMY AIR UNITS ON NAVAL PATROL MISSIONS.
(Rule 28A) Is reaction movement possible to or from an off-map position (within 15 hexes)?
AEG: YES. THE ONLY RESTRICTION ON MAKING A REACTION MOVEMENT ATTEMPT IS THAT THE ENEMY NAVAL UNIT BE WITHIN 15 HEXES, IT MATTERS NOT WHETHER THIS IS ON OR OFF MAP.
May level-1 CD fire into adjacent hexes (out of its control zone)?
AEG: YES AS SPECIFIED IN THE THIRD PARAGRAPH OF THE INTRODUCTION TO RULE 29.B (SURFACE NAVAL COMBAT). BUT NOTE THAT THE CD WILL BE HALVED FOR FIRING INTO AN ADJACENT HEX AND THEREFORE TOTALLY INEFFECTIVE UNLESS IT COMBINES WITH AT LEAST ONE OTHER LEVEL-1 CD (SINCE THE NAVAL COMBAT CHART HAS A MINIMUM COLUMN OF 1).
May CDs fire at submarines?
AEG: NO. THE MECHANICS OF RULES 29.A (SUBMARINE COMBAT) AND 29.B (SURFACE NAVAL COMBAT) DO NOT ALLOW CDS TO AFFECT SUBMARINES OR VICE VERSA.
(Rule 34G) This describes how LCs are repaired, using die rolls rather than points. Then what are the "amphibious repair points" in the OBs good for?
AEG: THERE ARE NO "AMPHIBIOUS REPAIR POINTS" IN THE OBS. THE OBS CITE "AMPHIBIOUS REPAIR: 1" WHICH REFERS TO THE DIE ROLL NEEDED TO REPAIR A DAMAGED LANDING CRAFT OF THAT NATIONALITY. THE LAST PARAGRAPH OF RULE 34.G (LANDING CRAFT DAMAGE) IS IN ERROR: IT SHOULD STATE THAT A DAMAGED LC IS REPAIRED ON A ROLL OF 1 ONLY.
(Rule 34H) This rule seems to allow a port blockaded by a naval group (combat or submarine) in its hex to receive imports, subject only to naval interdiction. Correct?
AEG: YES. NEITHER SIDE EFFECTIVELY CARRIED OUT A CLOSE BLOCKADE OF ANY PORT DURING THE CIVIL WAR. THE NAVAL INTERDICTION RULE SIMULATES THE SOMEWHAT HAPHAZARD NATURE OF THE BLOCKADE ATTEMPTS ACTUALLY MADE.
(Rule 38B6) Albacete is insurgent-owned at start of (THE 1936-39 GRAND) campaign scenario. How can it also be the international replacement city for the loyalists?
AEG: OOPS! THE FIRST INTERNATIONAL UNIT DOES NOT SHOW UP UNTIL OCT I 36, HOWEVER. SO LET THE LOYALIST PLAYER DESIGNATE THE INTERNATIONAL REPLACEMENT CITY AT THAT TIME IF ALBACETE IS STILL INSURGENT-OWNED (OR ISOLATED).
(Rule 40) Restriction "no more than one unit per city" is stated only for reinforcements, not for replacements, and master sequence of play does not state a sequence within replacement activities. This should allow a division in the Form box to be formed from units placed as replacements in the same initial phase? Moreover, the replaced units return to the pool and so could be used several times in succession for forming other units from the Form box (provided other divisions are in the Form box and enough RP points are available). Is this intended?
AEG: I HAD NO PROBLEM WITH THIS AND PLAYED THAT WAY IN PLAYTEST (WHILE THIS IS A THEORETICAL CONSIDERATION, IT ALMOST NEVER ACTUALLY HAPPENED), BUT THE ERRATA IN TEM #47 HAS NOW RULED OTHERWISE.
(Rule 40A1) Just to make sure: Does "...where units of that affiliation can be replaced" refer to the Inf RP cities list under "production" in the OBs?
AEG: YES.
Why concept ofCom" RPs when Italian and German RPs have to be kept track of separately anyway?
AEG: "COM" DOES NOT REFER TO "COMBINED ITALIAN AND GERMAN", IT REFERS TO "COMBINED INFANTRY AND ARTILLERY". INTERVENTIONIST UNITS ARE THE ONLY ONES WHICH DO NOT REQUIRE SEPARATE HANDLING OF INF AND ART RPS.
The rules allow at times some eliminated 1-6 Falangist units to be built from the pool for 1 Nat RP, then be disbanded and 1.5 Nat RP credit. Correct?
AEG: YES. WHETHER THE FALANGIST UNIT HANGS AROUND ON MAP UNTIL IT IS DISBANDED OR IS REBUILT FROM THE REPLACEMENT POOL IT IS THE SAME. THE INCREASE OF 0.5 RPS REPRESENTS PUTTING THE FALANGIST MANPOWER TO BETTER USE AND GIVES THE INSURGENT PLAYER AN INCENTIVE TO GET RID OF THE FALANGIST UNITS AS HE DID HISTORICALLY.
(Rule 40A3) Where can Gobernito units released from garrison be placed (in any friendly hex of the respective Gobernito or only in a replacement city)?
AEG: IN ANY FRIENDLY-OWNED HEX IN THE RESPECTIVE GOBERNITO.
Is RR movement allowed into and through captured and garrisoned but still unpacified cities?
(A) If they have a garrison sufficient for pacification?
(B) If they have a garrison insufficient for pacification?
Since this reflects on other rules, please clarify exact terms of ownership of hexes containing cities that are captured but not yet pacified (including dot cities not having intrinsic garrisons).
AEG: OWNERSHIP IS ENTIRELY SEPARATE FROM PACIFICATION STATUS!!! YOU OWN A HEX PER THE STIPULATIONS OF RULE 3.D (OWNDERSHIP): I.E., IF YOUR UNITS OCCUPY THE HEX, IF YOUR UNITS EXERT AN UNCONTESTED ZONE OF CONTROL INTO THE HEX, OR IF YOUR UNITS WERE THE LAST TO OCCUPY OR EXERT AN UNCONTESTED ZONE OF CONTROL INTO THE HEX.
PER RULE 39.A (PACIFICATION) THE ONLY RESTRICTION ON WHAT A PLAYER MAY OR MAY NOT DO IF A FRIENDLY-OWNED, BUT UNPACIFIED CITY DOES NOT CONTAIN THE REQUIRED GARRISON IS THAT HE MAY NOT TRACE A SUPPLY LINE INTO OR THROUGH SUCH A HEX. SINCE RAIL MOVEMENT IS NOT PROHIBITED, IT IS THEREFORE ALLOWED.
(Rule 43C3) Having mountain and wooded-rough hexes count double for tracing of overland supply lines is a nice touch and poses challenging logistic problems. However, with terrain-dependent cost, the rule must specify whether tracing is from unit to source or from source to unit. Which is it?
AEG: THIS IS SPELLED OUT IN THE THIRD PARAGRAPH OF RULE 12.B (TRACING SUPPLY), WHICH STATES: "A UNIT IS IN GENERAL OR ATTACK SUPPLY IF A SUPPLY LINE CAN BE TRACED FROM THE UNIT TO A SUPPLY SOURCE."
[Insurgent OB
Conditional reinforcements The two Italian landing craft are never released if there is no loyalist landing on Mallorca. Is this an oversight?
That's how it was designed. As an option, you could release these units when you first call up the Italian Navy for on map use, and then keep the units from then on. Note that you couldn't have more than two LCs present, in any case. (RV/JAM)
AGREE: AEG.
Air Force: The unit 1x Mxd 1B2 1-1/F/10 is Nationalist, not CTV. And what does (inop.) on 1x Mxd T mean? In the aborted air units box?
AEG: PER SECOND PARAGRAPH OF RULE 25.C (AIR REPLACEMENT SYSTEM, REINFORCEMENTS) INOP. AIR UNITS LISTED IN THE OB AS REINFORCEMENTS REPRESENT HAND-ME-DOWN AIRCRAFT FROM OUTSIDE COUNTRIES REQUIRING CONSIDERABLE WORKING UP TIME TO BECOME COMBAT READY. THE NORMAL REPLACEMENT PROCEDURE IS NOT FOLLOWED. INSTEAD, THE PLAYER ROLLS A DIE FOR EACH INOP. AIR UNIT RECEIVED.
THIS DIE ROLL IS THE NUMBER OF TURNS THE AIR UNIT IS PLACED FORWARD ON THE GAME TURN TRACK. WHEN THE TRACK REACHES THAT TURN THE AIR UNIT IS RECEIVED AS A REINFORCEMENT.
Corrections:
Rule 40A3 Reference under International replacement city should be to 38B6, not 7.
AEG: YES.
Master Sequence of Play: Identify which actions are taken by both players and which by the phasing player only. For instance, 12B indicates that general supply status is checked by both players. Do both players or only the phasing one make inoperable air units operable (this may or may not fall under the phasing player's activities in 15C1.1)? If both, then same
aircraft could be used in both player turns of a game turn. Is this intended or not?
AEG: AS STATED IN RULE 15.C.1.2. "ALL INOPERATIVE AIR UNITS (OF BOTH PLAYERS) BECOME OPERATIVE." AND, YES THIS MEANS THAT (IN MOST CASES) AN AIR UNIT GETS TO FLY ONE MISSION IN YOUR PLAYER TURN AND ANOTHER MISSION YOUR OPPONENT'S PLAYER-TURN.
Disengagement
Q: I have just started a game of FWtBT and this is my first try with the new SF style naval rules. I have some questions about the rules for disengagement and was wondering about the general consensus of opinion for those who have played SF or FWtBT. First, I guess it is due to remembering some other naval mechanic but it is not explicit in the rules that after declaring disengagement only one more round of combat is played. Is this true? Or is there unlimited rounds until the disengagement attempt is successful?
A: Per SF 29C. third bullet, "If the player's disengagement attempt fails, another round of naval combat occurs." This new round is handled as per SF 29B.1e, in that one retrns to step a of the Naval Combat sequence. At the end of this new round, either player can attempt disengagement again, as usual. So yes, there unlimited rounds of Naval Comabt until either one side is totally eliminated or one or both players successfuly disengage. Please note that FWTBT handles things in the same way. (RV)
AEG: THIS IS HOW THE RULE WORKS, BUT IT IS PROBABLY TOO HARD TO DISENGAGE (AT LEAST I'VE SEEN FAR TOO MANY NAVAL BATTLES FOUGHT TO TOTAL ELIMINATION.) I WOULD RECOMMEND MODIFYING THE RULE SO THAT A PLAYER WHO OPTS TO DISENGAGE HAS +2 ADDED TO HIS DISENGAGEMENT DIE ROLL ON THE SECOND AND EACH SUBSEQUENT TIME HE ATTEMPTS TO DISENGAGE.
Q: Next, suppose a disengagment is successful, which happens to be the non-phasing player, and the naval unit moves 15 MPs away but couldn't quite get away. Now the rules say that this is a reaction per the reaction moves so by them only one reaction is allowed. Ok so next the phasing player is still trying to hunt this group down. And moves to reinitiate combat.
This happens to be in the same step. If disengagement is successful can there be another reaction to get away again to some port this time. Or must the group stay in the hex and a fight to the death ensue?
A: First of all, even if the reacting NTF stayed in the hex, the Phasing player would have to re-initiate combat by moving into the reacting Naval Groups Combat Zone following the disengagement. Note the fourth bullet of 29C, "It must, if it has sufficient MPs ...". This indicates that the reacting Naval Group does not have to leave the hex to be "disengaged" since Naval Groups may not be *able* to leave a hex. And if so disengaged, the phasing Naval Group would have to retrigger combat, by *entering* a hex in the combat zone of the Naval Group.
Secondly, note that 29C says that "If a non-phasing group disengages, it makes a reaction movement, with a movement allowance of 15 MPs, per the reaction movement rules." It does not say it makes a Reaction movement attempt, and rule 28A. limits reaction attempts, not reaction moves.
So, the non-phasing Naval Group may attempt disengagement after one round of the new combat and if successful, may make a reaction move of 15 MPs away from the hex (indeed it must leave the hex, if able). (RV)
AEG: CORRECT.
Rules:
Can eliminated units in the last player turn be immediately replaced?
AEG: YES.
Are the ARPs received before or after the plane reinforcements arrive on map in thereinforcement segment (this is important because the number of ARPs depend on the number of planes on the map)?
AEG: BEFORE. THIS COULD BE SPELLED OUT BETTER, BUT I THINK THE INTENT OF RULE 25.D IS CLEAR: SINE ARPS ARE RECEIVED "...AT THE START OF EACH AIR CYCLE..." THEY MUST BE RECEIVED BEFORE ANYTHING ELSE HAPPENS IN THE AIR CYCLE.
Can aborted or eliminated units in the last player turn be immediately replaced? (if yes, strange thinks can happen as players with ARPs to spend can voluntarly try to get their planes destroyed in order for them to appear again where they want).
AEG: YES. ON OCCASION THIS MAY SEEM TO BECOME ABUSIVE, BUT CONSIDER THAT AN AIR UNIT WHICH IS ELIMINATED IN THE GAME ACTUALLY HAS THE REMNANTS OF THE UNIT FLY BACK TO SOME AIRBASE (WHICH COULD BE A LONG WAYS FROM THE AIRBASE IT STARTED FROM AND THE HEX IT FLEW A MISSION TO), THE REMNANT AIR UNIT COULD THEN BE REBUILT AT THE AIRBASE IT RETURNED TO AND THEN STAGE TO YET ANOTHER AIRBASE BEFORE FLYING A NEW MISSION. TOTAL UP ALL THE DISTANCES INVOLVED IN THESE MOVEMENTS AND YOU'LL SEE THAT MOST AIR UNITS COULD EFFECTIVELY REACH MOST OF SPAIN ANY TIME YOU REALLY NEEDED THEM TO.
ZOCs: Are the effects of reduced ZOCs the same as normal ZOCs with respect to restrict enemy supply and isolation?
AEG: YES. THE ONLY DIFFERENCE BETWEEN NORMAL AND REDUCED ZOCS IS THE MOVEMENT COSTS REQUIRED TO LEAVE OR MOVE THROUGH THEM.
(Rules 7A4ac and 40A2 and 43C2) For the following two questions, assume that rule 43C2 is in use. When the Insurgent player receives increased rail capacity from Portugal, must he assign this capacity to a particular section of the rail net, or to a particular rail depot, or is this capacity available everywhere?
AEG: YOU MUST SPECIFY THE PARTICULAR RAIL DEPOT IT IS ASSIGNED TO. MOREOVER, THIS RAIL DEPOT MUST BEONNECTED TO A PORTUGESE RAIL HEX BY A CHAIN OF FRIENDLY-OWNED RAIL HEXES. (I.E. YOU CANNOT ASSIGN THE PORTUGESE RAIL CAPACITY INCREASE TO A SECTION OF YOUR NET ISOLATED FROM PORTUGAL).
Say that the Insurgent player captures a Rail Depot with a capacity of 2, so that its capacity is reduced to 1. Then, he increases the capacity to 3. If the Loyalist player recaptures this depot, then it seems to me that the capacity is now 1. (The Loyalist player cannot recapture the 1 which he owned originally, but captures half of the remaining 2.) Is this correct?
AEG: CORRECT. ALTHOUGH IT PROBABLY WOULD JUST BE SIMPLER TO SPECIFY THAT YOU ALWAYS CAPTURE HALF OF THE CURRENT RAIL CAPACITY OF EACH RAIL MARSHALLING YARD YOU CAPTURE, BUT WITH ANY FRACTION OF RAIL CAPACITY CAPTURED WHICH CALCULATES OUT TO LESS THAN 0.5 RE BEING ROUNDED DOWN TO ZERO.
(Rules 9G, 10, 14A2, 14B, 14F2 and 22A2) I assume that transport counters and position AA are ignored for AEC/ATEC computations (this is explicitly stated for position AA), for determining combat engineer proportions and for purposes of Rule 14.B. If this is not correct, then how are these units treated in these computations?
AEG: THIS MAY SEEM A LITTLE OBSCURE, BUT PER RULE 14.F. TRANSPORT COUNTERS ARE NOT UNITS, THEREFORE DO NOT COUNT IN ANY CALCULATIONS WHERE RES OF UNITS ARE COUNTED (I.E. FOR AEC/ATE, COMBAT ENG PROPROTION, OR ARTY SUPPORT). PER RULE 22.A.2 POSITION AA UNITS DO NOT HAVE A UNIT SIZE, ERGO, THEY CANNOT BE COUNTED IN ANY RE CALCULATIONS.
(Rules 12C3 and 44D1) A sentence in the second paragraph of the first rule reads "using general supply points does not negate or defer the number of turns a unit has been out of general supply." Does "does not defer" mean that a if a unit is in general supply, and then uses general supply points for three turns and then is out of supply, that it is considered to be in its fourth turn out of supply? Does this rule apply to airbases if you are using 44D1?
AEG: YES AND YES.
(Rule 14A1) If a temporary airfield isremoved from the map because there is no longer a construction engineer in its hex, then what happens to aircraft at that airfield?
AEG: TECHNICALLY THEY REMAIN IN THE HEX (BUT CAN DO NOTHING). ALTERNATIVELY, TREAT THEM AS HAVING BEEN ELIMINATED.

---