Page 3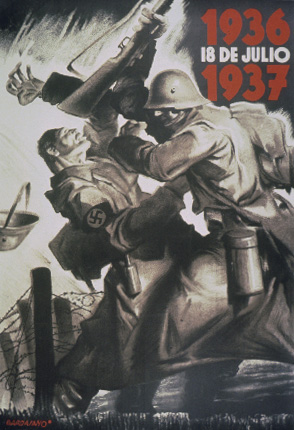 The Coast Defence Summary on Game Play Chart (3) suggests that several forts may be built in a hex, which contradicts this rule. Which is correct?
AEG: ONLY ONE FOR CAN BE BUILT IN A HEX. THE COAST DEFENSES SUMMARY WOULD PROBABLY BETTER READ "EACH COASTAL HEX WITH A FORT".
(Rules 20F2 and 24) These rules appear to contradict each other. Can supplies be airdropped in this game? If so, should I use the rule in the WWII rules booklet, or are supplies automatically dropped successfully?
AEG: IN ORDER TO KEEP THE CIVIL WAR AIR DROP RULES SIMPLE, AIR DROPPED GENERAL SUPPLY POINTS (THE ONLY THING YOU CAN AIR DROP) AUTOMATICALLY LAND SUCCESSFULLY. IF YOU WANT MORE REALISM USE THE AIR DROP RULES FROM THE WWII SCENARIOS RULES BOOKLET.
(Rules 20G2a and 39C) If I understand these rules correctly, then a Guerilla attack on an airbase can damage the airbase, but does not affect aicraft. Is this correct?
AEG: IN RULE 20G2a WHEN IT REFERS TO "...BOTH THE AIRBASE AND ANY ONE AIR UNIT (BOMBING PLAYER'S CHOICE)..." IT DOES NOT MEAN THAT YOU GET A CHOICE OF WHETHER YOU AFFECT THE AIRBASE OR ANY ONE AIR UNIT, IT MEANS YOU AFFECT BOTH THE AIRBASE AND ANY ONE AIRUNIT. AND SINCE THE GUERRILLA UNIT MAKES AN AIRBASE ATTACK ITS ATTACK IS RESOLVED EXACTLY THE SAME AS THE AIR UNIT MAKING AN AIRBASE ATTACK, E.G. THE AIRBASE TAKES ONE HIT OF DAMAGE AND ANY ONE AIR UNIT AT THE AIRBASE (ATTACKING PLAYER'S CHOICE) IS ABORTED.
(Rules 20G2h and 28) If a naval unit is on a river hexside, then can it be attacked from the air in either adjacent hex?
AEG: YES.
(Rule 21B1a) Say there are more escorts than interceptors. May the escort player allocate some of the excess escorts against the engaging group and some against the bypassing group, or must all of the excess escorts engage one group or the other.
If the escort player may allocate some each way, then which of the following procedures is correct?
A) He divides the excess escorts as he sees fit and then allocates those attacking the engaging group as described in the second paragraph of this rule.
B) He allocates excess escorts according to the second paragraph of this rule until he no longer wishes to; the remaining unallocated escorts attack the bypass group.
AEG: OPTION "A" IS CORRECT. FOR FUTURE REFERENCE: SINCE THIS IS A STANDARD EUROPA RULE, IT MAY BE BEST TO REWORD THE LAST PARAGRAPH OF RULE 21.B..a AS FOLLOWS:
"IF THERE ARE MORE ESCORTS THAN INTERCEPTORS, THE OWNING PLAYER NEED NOT ALLOCATE THEM AGAINST HE INTERCEPTORS ATTACKING THE SCREEN. INSTEAD, HE MAY HAVE SOME (UP TO ALL) OF THESE UNENGAGED ESCORTS ATTACK THE BYPASSING GROUP OF INTERCEPTORS (STEP C BELOW)."
(Rule 25D1) The Loyalist and Insurgent forces have air replacement limits of 1. So, according to this rule, only the Germans and Italians may replace eliminated air units. Can a player spend one ARP to move an eliminated air unit to the aborted box?
AEG: RULE 25.D (FIRST BULLETED SUBPARAGRAPH) SPECIFICALLY COVERS THIS. THE AIR REPLACEMENT LIMIT DOES NOT REFER TO THE NUMBER OF ARPS YOU CAN SPEND, INSTEAD IT REFERS TO THE NUMBER OF AIR UNITS YOU MAY REPLACE OR REPAIR. THUS IF THE AIR REPLACEMENT LIMIT IS 1 YOU CAN EITHER SPEND TWO ARPS TO REPLACE AN AIR UNIT FROM THE ELIMINATED BOX OR SPEND ONE ARP TO REPAIR
ONE AIR UNIT IN THE ABORTED BOX. (I KNEW THIS WOULD CAUSE CONFUSION, BUT I DID IT THIS WAY TO PRESERVE COMMONALITY WITH THE EUROPA-LEVEL OBS IN A WINTER WAR--DONE BEFORE THE SECOND FRONT AIR SYSTEM AND IN WHICH THE AIR REPLACEMENT LIMIT REFERRED TO NUMBERS OF AIR UNITS NOT ARPS.)
(Rule 29B2a) If one player has more gunnery strength allocated against the enemy TF body, then can he allocate just some of the excess against the bypassig group, keeping some for the engaging group?
AEG: YES.
(Rules 29B2b,c) In the Engaging Group/Bypass Firing Step, can a TF take more hits than it has allocated to the engaging/ bypassing group?
AEG: YES. IF THIS OCCURS ONE OF THE GROUPS HAS BEEN WIPED OUT AND THE REMAINING ENEMY HITS REPRESENT HIS SHIPS PENETRATING INTO YOUR OTHER GROUP.
(Rule 32) Most beach hexes are not owned by either player at the beginning of the game. To land at a beach hex which is not owned by either player, must a unit conduct an amphibious landing?
AEG. ACTUALLY, THE RULES PROHIBIT YOU FROM EVER LANDING ANYTHING AT A HEX OWNED BY NEITHER SIDE. NAVAL TRANSPORT CAN ONLY OCCUR TO FRIENDLY-OWNED BEACHES AND AMPHIBIOUS LANDINGS CAN ONLY OCCUR TO ENEMY-OWNED BEACHES. THIS IS AN UNINTENTED LOOPHOLE, HOWEVER. THE AMPHIBIOUS LANDING RULES ARE STANDARD EUROPA WHERE EVERY HEX IS EITHER FRIENDLY OR ENEMY-OWNED, OR PROHIBITED TO ENTER. FOR THE SPANISH CIVIL WAR SCENARIOS ALLOW AMPHIBIOUS LANDINGS TO BE MADIN EITHER ENEMY-OWNED HEXES OR HEXES OWNED BY NEITHER SIDE.
(Rule 34G) My understanding is that a repair die roll is made for each damaged LC, even if it is at sea or low on fuel. Is this correct?
AEG: CORRECT. (THE US IS PROBABLY THE ONLY COUNTRY THAT CAN ACTUALLY EFFECTIVELY REPAIR SHIPS WHILE AT SEA DURING THIS PERIOD; BUT I DIDN'T THINK THIS SITUATION WOULD OCCUR OFTEN ENOUGH TO WARRANT AN EXCEPTION TO THE RULE. IF THIS BOTHERS YOU, JUST DO NOT ALLOW REPAIR WHILE THE LC IS AT SEA ANYWHERE OTHER THAN THE BEACH HEX.)
(Rules 34I1, 35B) If a TF provides NGS, is sunk and then repaired in the same year, then may it provide NGS 6 more times in the year, or only 5?
AEG: ONLY 5.
(Rule 37A2) Does an improved fort have a coast defense strength of 1, like an ordinary fort?
AEG: YES.
(Rule 44A1) The last sentence of this rule mentions that resource points are not required to repair a bridge that has not been demolished; this is the only place in the rule that resource points are mentioned. Are resource points required to rebuild a demolished bridge?
AEG: RESOURCE POINTS ARE NOT REQUIRED TO REBUILD A DEMOLISHED BRIDGE. THIS RULE WAS CUT DOWN FROM A STANDARD EUROPA RULE PERTAINING TO BRIDGES. IN THAT RULE REBUILDING A BRIDGE ACROSS A MAJOR RIVER REQUIRED THE EXPENDITURE OF A RESOURCE POINT BUT REBUILDING A BRIDGE ACROSS A REGULAR RIVER DID NOT. WHEN I CUT OUT THE STUFF ABOUT MAJOR RIVERS (NONE OF WHICH ARE IN SPAIN) I FORGOT TO CUT OUT THE REFERENCE TO RESOURCE POINTS.
(Rule 44D1) Can an airbase be considered out of supply if it has no air units? How many points of general supply are required to supply such an airbase?
AEG: NO AS REGARDS THE FIRST QUESTION. THE AIRBASE IS EITHER IN GENERAL SUPPLY OR OUT OF GENERAL SUPPLY PER THE NORMAL RULES ON TRACING SUPPLY.
YOU CANNOT WITHHOLD GENERAL SUPPLY FROM THE AIRBASE (MAYBE BECAUSE YOU ARE GOING TO SOON LOSE IT TO THE ENEMY?) ANY MORE THAN YOU CAN STARVE ONE OF YOUR CITIES.
AS REGARDS THE SECOND QUESTION, THE LAST PARAGRAPH OF RULE 44.D.1 NEEDS TO BE REWORDED AS FOLLOWS: "AIR OR NAVAL TRANSPORT OF GENERAL SUPPLY POINTS MAY BE USED TO SUPPLY AIR UNITS AT AIRBASES OUT OF GENERAL SUPPLY, EACH POINT OF GENERAL SUPPLY DELIVERED TO THE AIRASE'S HEX WILL PLACE ONE AIR UNIT AT THE AIRBASE IN GENERAL SUPPLY."
1) Factories produce supply. Are these attack supply?
AEG: YES.
2) Can the Loyalist player use RR through a city that has not yet been purified?
AEG: YES.
3) Are Garrisons released according to the rules or OB?
AEG: BOTH. THE CONDITIONAL REINFORCEMENTS SECTION OF THE OB SPECIFIES WHEN THE GARRISON IS RELEASED AND RULE 40.A.3 SPECIFIES WHAT TO DO WHEN THE GARRISON IS RELEASED
4) Movement across a mountain hexside should be +3, not 3, correct?
AEG: THIS DEPENDS ON WHETHER THE UNIT IN QUESTION IS MOT/ART, MTN, OTHER, ETC. AND WHAT THE WEATHER CONDITION IS. BUT YES, WHATEVER COST IS SPECIFIED FOR THE UNIT IN QUESTION DURING THE WEATHER IN QUESTION THEIR SHOLD BE A PLUS SIGN IN FRONT OF IT.
5) When do rivers freeze?
AEG: PER NOTE 5 AT THE BOTTOM OF THE FRONT SIDE OF THE TERRAIN EFFECTS CHART, "RIVERS (AND LAKES) FREEZE IN WEATHER ZONES A, B, AND C DURING COLD WEATHER." SINCE NONE OF THE AREA ON THE FWTBT MAPS IS IN THESE WEATHER ZONES, NONE OF THE RIVERS IN FWTBT EVER FREEZE.
3E1 & 3. Spanish Marocco is not part of Spain, but it is still a region of Spain. Is this correct?
AEG: YES
12B. When tracing supply, does any conditions in the hex the unit occupies have effect at all (ie the unit is in mud but the rest of the supply path has clear weather)?
No. As you trace supply lines *from* the unit *to* a source of supply, the unit's hex is ignored, and any condition that affect it, is ignored
(AEG: AGREE)
12H. Can several methods of movement be used on the same supply/resource item in the same turn (ie first by a naval unit, then by SMPs, then carried by a ground unit and then by another ground unit)?
Several methods, yes. But being carried by multiple units is not several methods, it is multiple uses of the same method. A Supply/resource item may be carried once in a turn by each of the methods listed, ie once by naval transport, once by rail, once by SMP and once by units. Note well, however, that for example, a resource point could be transported by rail to a hex, carried or moved overland to another rail hex and continue moving by rail; since it only has one movement allowance on rail, this is not considered multiple uses of the same method. But just as the resource point, for example, could not spend more than 40 MPs using rail movement, regardless of the number of disconnected nets it might move upon, it may only be carried by one unit, regardless of the number of units available. (RV/JAM)
(AEG: AGREE.)
2Ha. There are no weather effects on SMPs used on roads. Is this correct?
Yes. SMPs are a separate concept and handle roads differently than say, ground units. SMPs do *not* treat roads as clear terrain, as units do, but rather as a distinct kind of terrain, for movement purposes. And if SMPs were affected by weaher while on roads, then they should be affected by Clear weather as well, which would imply that you treat roads as clear terrain, thus increasing SMPs movement costs along roads to 3 MPs, the same as clear terrain. This is not the way it works. Weather has no effect upon SMP road movement. (RV/JAM)
(AEG: AGREE.)
12Hb. Can several units combine to carry large supply/resource items (ie attack supply)? Can supply/resource items be carried during a advance?
Yes, to both questions. (RV/JAM)
(AEG: AGREE.)
33A. Can a TF provide NGS when in port? If so, is it still affected by bad weather?
No. A NG must have spent MPs to prepare to fi NGS, and you can't expend MPs while in a port in a hex, except for embarking/disembarking cargo. You can not fire broadsides 10 miles away, if you are tied up to a pier. Not for two weeks, anyway. (RV/JAM)
(AEG: AGREE.)
34J & 43D. Do LC used as ferries have to replenish? If they have to they must spend every other turn away fro the ferry position. Can a LC be used as a ferry when in port?
Yes, LCAF must still replenish at least once very two turns or be scuttled.
No, an LCAF must be at sea in the hex, while it is operating as ferry, even if the hex also contains a port. (RV/JAM)
(AEG: AGREE.)
38B3. Last paragraph: The reference to 38B6 (Barcelona Revolt) should be 38B5.
Correct. Amend the rule as above. (RV/JAM)
(AEG: AGREE.)
38C1. Third paragraph: The reference to Rule 34K (Naval Interdiction) should be 34H. Why must artillery and armour RPs be routed through a factory to be used? In our recent game, the Basques in San Sebastian would gladly have equipped their divisions with French guns after Bilbau was lost.
Correct, the rules reference is in error in the rules and should be corrected as you suggest. (RV/JAM)
(AEG: AGREE.)
For the design question, I defer to one of the games designers, Jeff Millefoglie. "re. arty/arm being tied to factories, this was a limitation Arthur wanted to simplify where & hw such units could appear (& a change which I agreed with). Note that historically, most of the tanks & guns (& planes) arriving in Spain would be modified or often (particularly on the Loyalist side) serviced/repaired before deployment." (RV/JAM)
AEG: I THINK RULE 40.B.3.a. WAS OVERLOOKED HERE. ONCE THE BILBAO FACTORY IS LOST, ART RPS COMING IN AS REINFORCEMENTS AT ANY PORT COULD BE ACCUMULATED AT THE PORT OF SAN SASTIAN AND THEN USED TO REPLACE UNITS DIRECTLY AT SAN SEBASTIAN. THIS IS SPECIFICALLY ALLOWED VIA THE THIRD PARAGRAPH OF 40.B.3.a.
40A1. Form: May a unit be formed by a unit replaced in the same turn? May a unit removed by forming another unit be replaced in the same turn? May two units requiring half a replacement point to form 'share' a unit? What happens to any artillery RPs of supported units used to form a unit?
Yes.
Yes.
No.
It/they is/are lost, absorbed into the new unit. (RV/JAM) (AEG: AGREE)
40A3. The reference to 38B7 (The international Replacement City) should be 38B6.
Correct. Amend the rule to reflect this. (RV/JAM) (AEG: AGREE.)
40B3c. Example 2: The rule does not state that the assumed hex must not be in enemy ZOC (for purposes of tracing supply...).
No, the rule states that the unit, or hex it is assumed to be in, must not be in a ZOC, for the unit to be equipped. See the second paragraph, where the conditions for equipping units are listed as "...must be in general supply, be able to trace a supply line to each friendly-owned source of artillery replacements to be used, and may not be in an enemy ZOC."
Being *in* a ZOC doesn't affect whether or not a unit or hex may trace supply; enemy ZOCs affect *tracing* supply lines only. (RV/JAM) (AEG: AGREE.)
40B4. It is not stated how losses are calculated (ie that the average value of attack and defence strength is used).
Since all other game functions dealing with replacements use the averaging system unique to FWTBT, I am going to assume that special replacements are calculated in this way as well, as distinct from all other Europa games using special replacements.
Why it was done this way, I don't know; perhaps because of the small number of combat units in the game, many of which have different att and def strengths. (RV/JAM) (AEG: AGREE.)
44J. Last paragraph. Jun II 36 should probably be Jul II 36. What effect should be used until the first quarterly roll (Oct I 36)?
As when using the basic game rules, the border is open from the start of play until the first quarterly roll; assume a die roll of 9,10,11 per Rule 44J. The border is open, but no other optional conditions apply until the first quarterly die roll. (RV/JAM) (AEG: AGREE.)
(Rule 27B1 and OBs) What's the difference between 'Any ports' and 'Any Atlantic or Mediterranean ports'?
There are three varieties of ports in the game: Mediterranean, Atlantic, and Biscay. Thus the difference per the questions is any Biscay ports. (RMG) (AEG: AGREE.)
On Gibraltar and Felix
by Rich Velay
The Opeation Felix scenarios are quite pointless, in that with the change of Gibraltar to Mountain, it is absolutely, no questions asked, positively *impossible* to take Gibraltar from the Brits, even if they don't stack to the maximum. Put two divs in the hex with some AA and *TWO* 16 pt TFs and see. Forget about DAS, they don't need it.. And the -3 DRM for
fortress/mountain is a killer; the Germs need a 3:1 to even have a chance of taking anybody with them on this Wagnerian excercise. A complete waste of counters and a whole separate rules booklet.
Change it to a rough hex, and maybe there's a game in there....
AEG: THE ROCK WAS MADE A MOUAIN FORTRESS HEX, BECAUSE PRIOR TO THE CHANGES MADE TO THE BASIC SYSTEM IN SECOND FRONT IT MADE THE ATTACK ON THE ROCK WORK OUT PERFECTLY. BEFORE SECOND FRONT ADDED A -2 FOR ATTACKING A MOUNTAIN HEX AND HALVED TBFS OF AIR UNITS AND INSTITUTED LIMITS ON THE NUMBER OF AIR UNITS THAT COULD PARTICIPATE IN THE ATTACK, THE MOUNTAIN FORTRESS SCHEME #1) LIMITED BRITISH STACKING ON THE ROCK, #2) LIMITED THE GERMAN ATTACK FORCE TO THAT THEY HISTORICALLY PLANNED TO USE, AND #3) RESULTED IN AN OVERALL ATTACK USUALLY SOMEWHERE BETWEEN 2:1 AND 3:1 (DEPENDING ON HOW MUCH AIR GOT THROUGH) WITH AN OVERALL -1. WE PLAYTESTED THIS SCENARIO ALMOST 20 TIMES, BUT UNFORTUNATELY FWTBT TOOK A VERY LONG TIME TO GO TO PRINT, AND BY TE TIME IT DID SECOND FRONT HAD COME OUT, AND THE FWTBT RULES WERE UPDATED TO MATCH. AND, STUPID ME, I NEVER ONCE EVEN THOUGHT TO RELOOK AT THE GIBRALTAR SCENARIO THAT HAD BEEN PUT TO BED LONG AGO.
I'VE SPENT THREE ENTIRE DAYS GAMING OUT POSSIBLE SOLUTIONS TO THIS AND THE SIMPLEST ONE THAT SEEMS TO WORK IS AS FOLLOWS:
#1) GIBRALTAR IS A ROUGH, NOT MOUNTAIN HEX.
#2) BOTH SIDES ARE STILL LIMITED TO MOUNTAIN STACKING (DUE TO THE LIMITED AREA OF THE ROCK AND THE NARROW ISTHMUS ACROSS WHICH THE ATTACK WOULD HAVE TO COME.)
Rule 12C2b: Madrid's city hexes could be allowed to provide limited general supply for up to six REs each, same as Barcelona's. Madrid falls too easily once isolated, it too deserves this benefit -remember the Passion Flower and her no pasaran?
AEG: I HAVE NO PROBLEM WITH THIS. BUT JAM SHOULD REALLY ANSWER THIS ONE AS IT MIGHT HAVE EFFECTS NOT INTENDED.
---
back to page 2 back to page 1